PRODUCTS


mosaic tile-Glass tile for swimming pools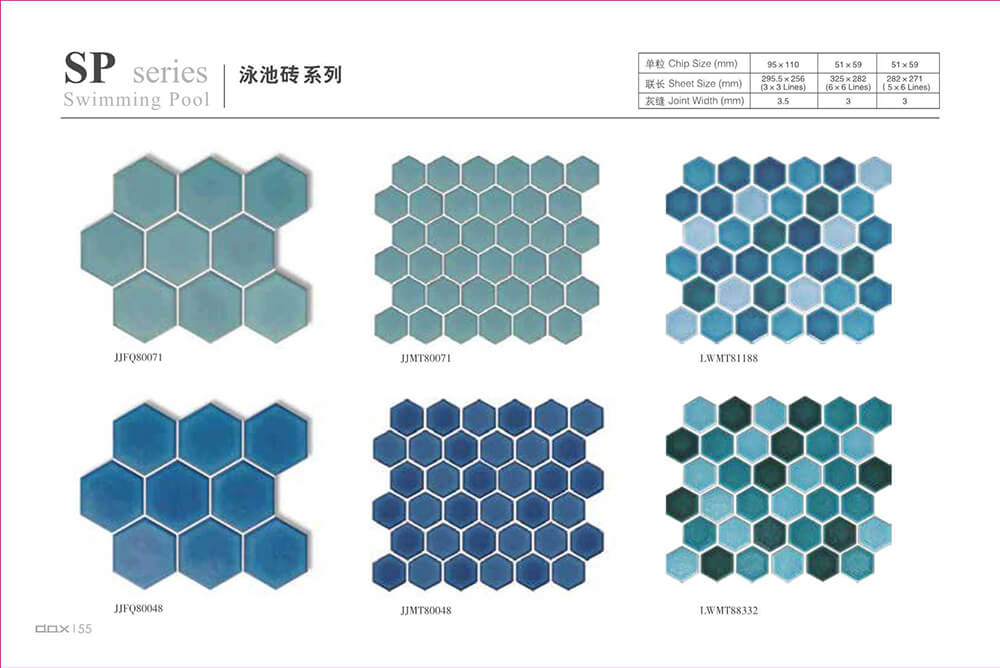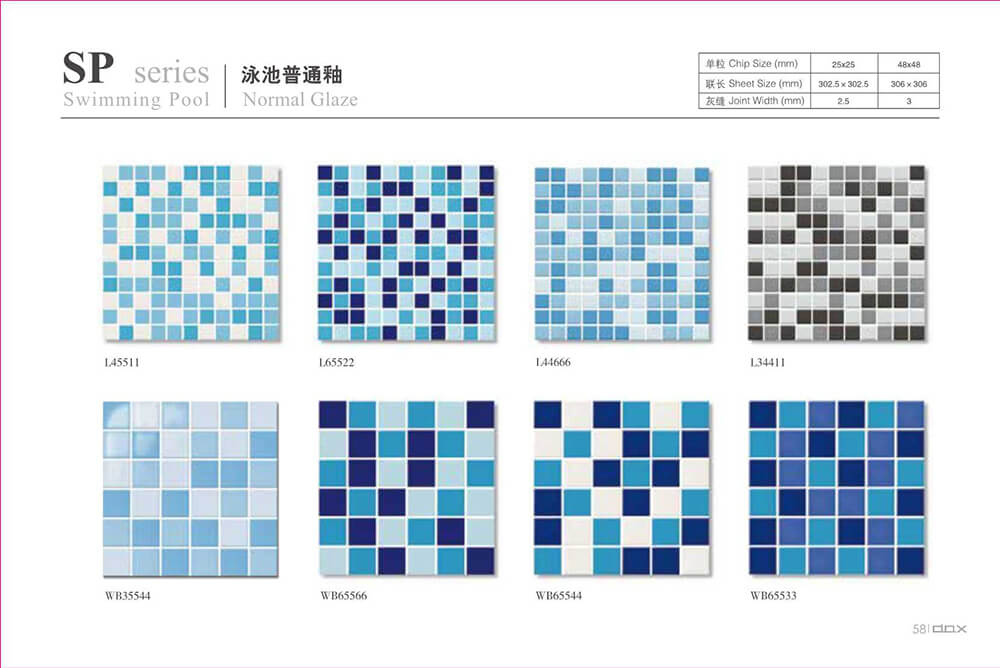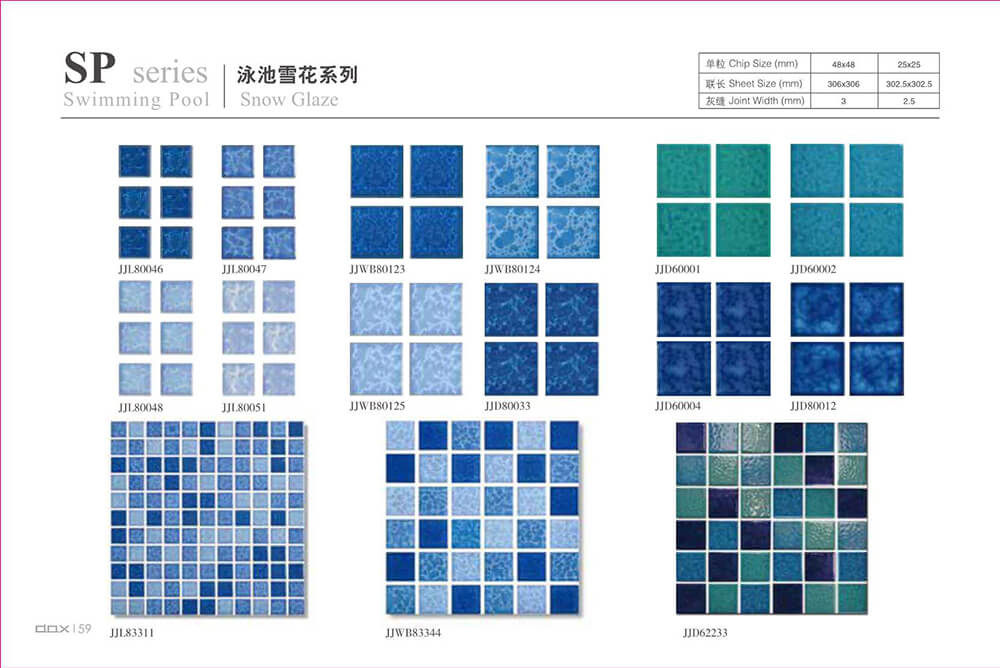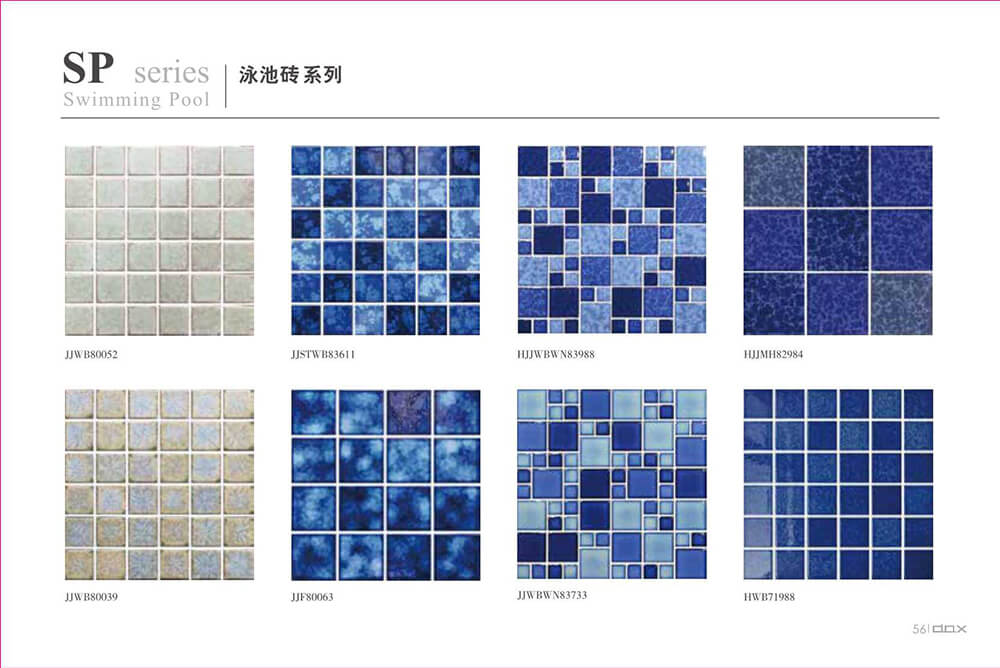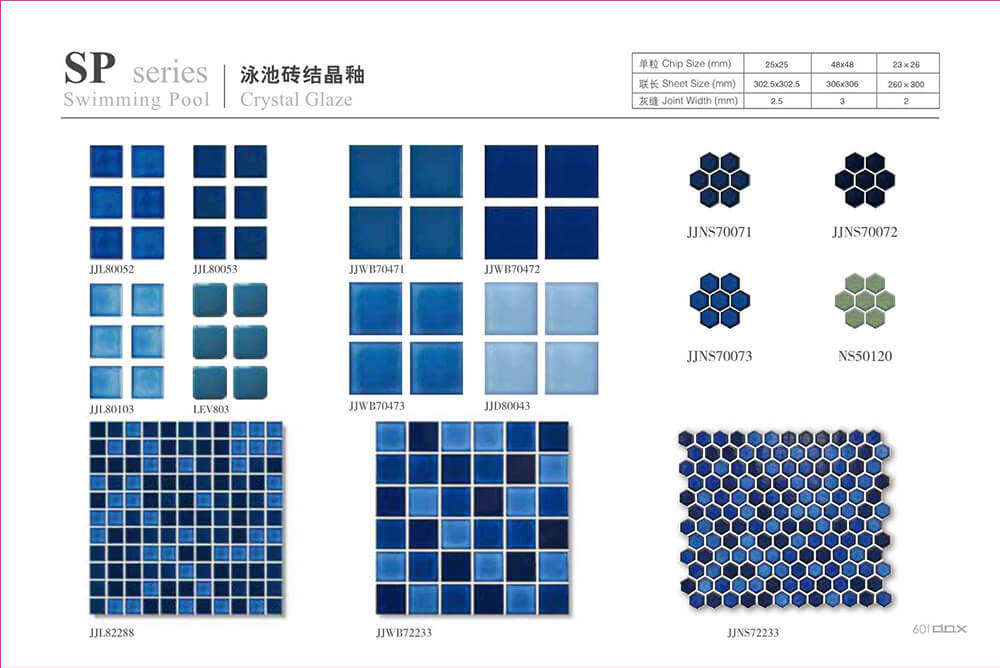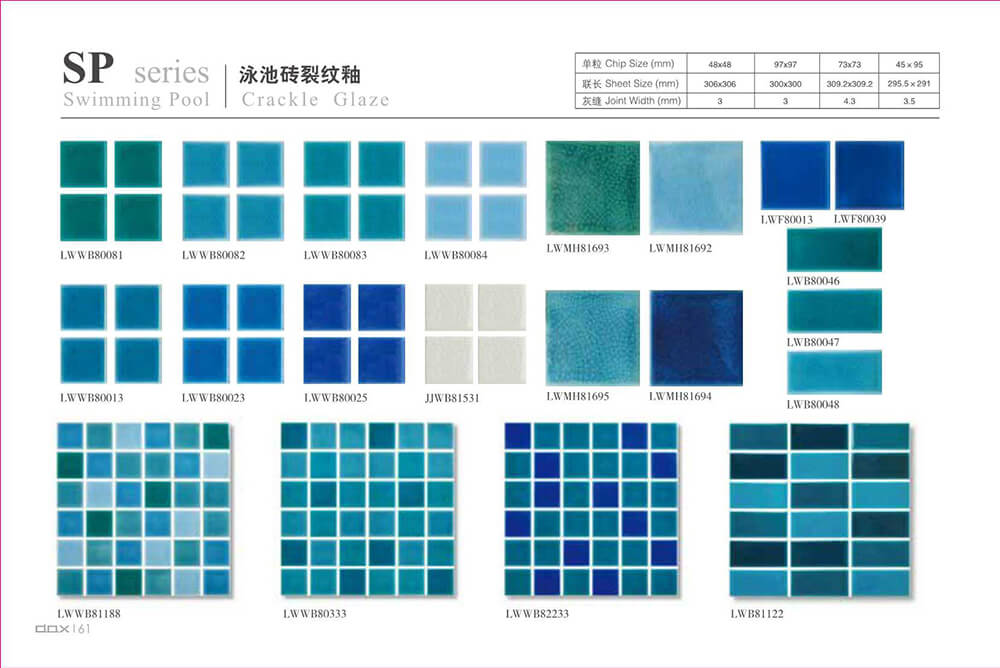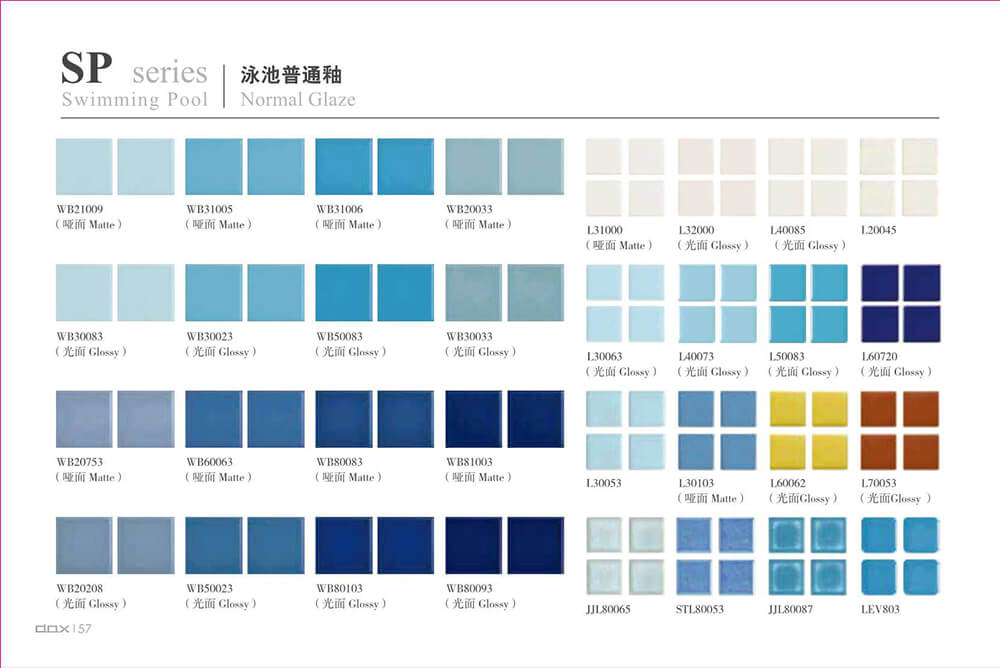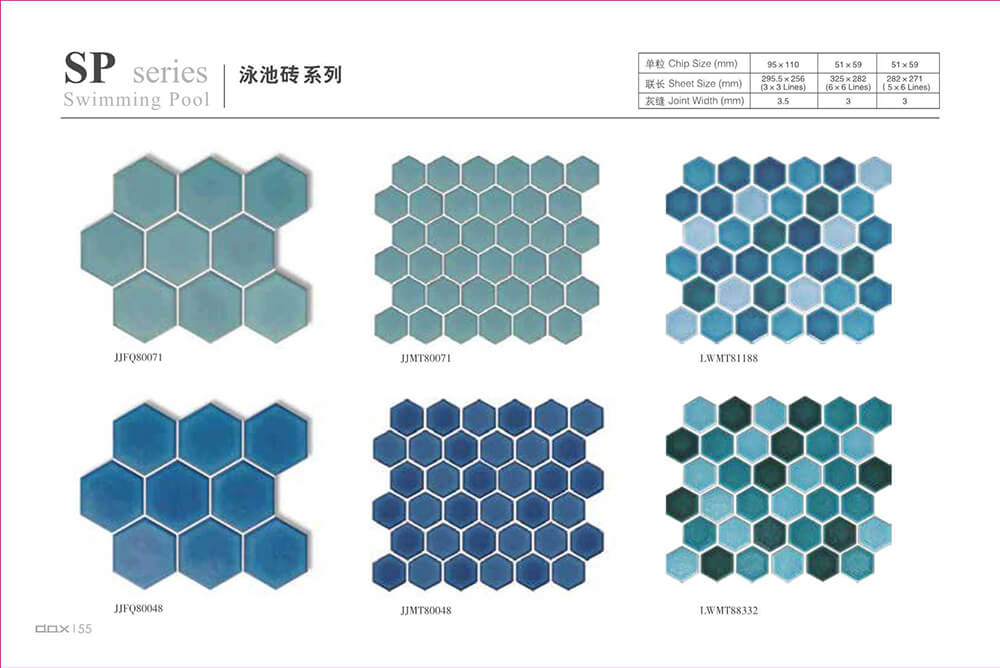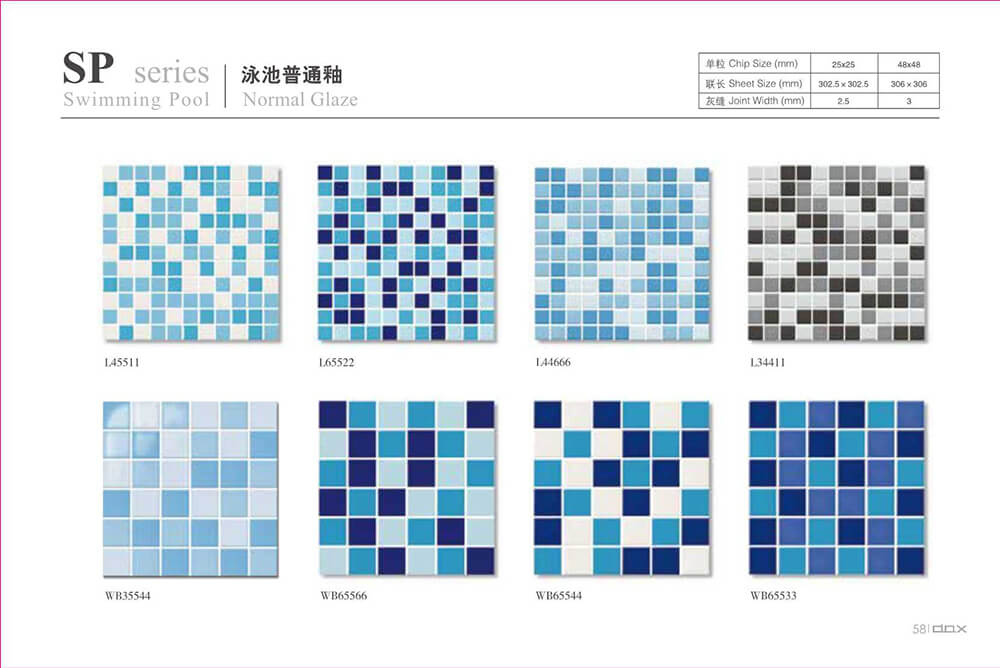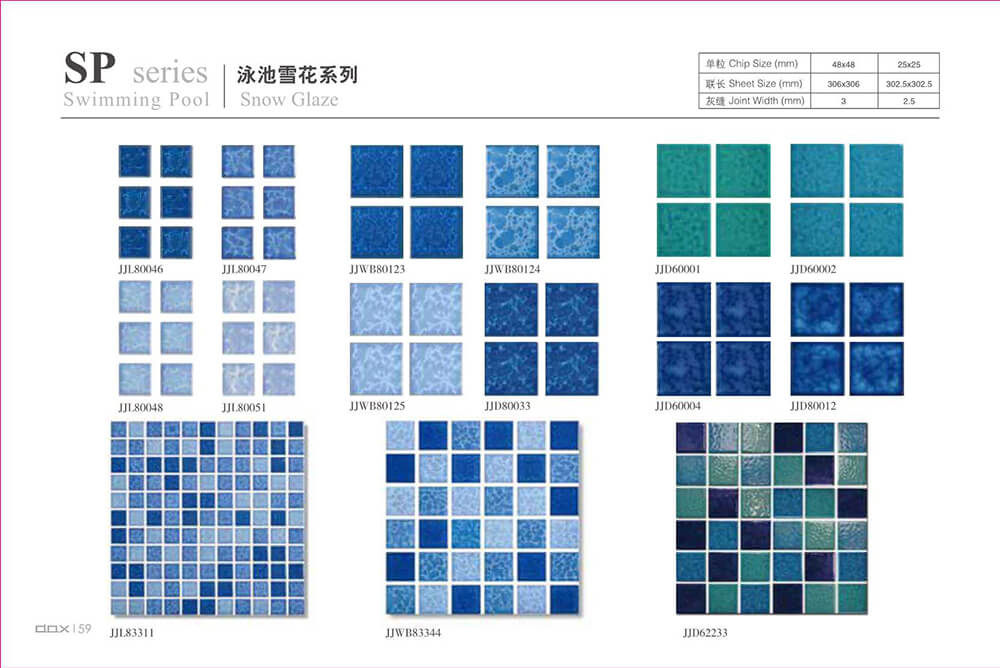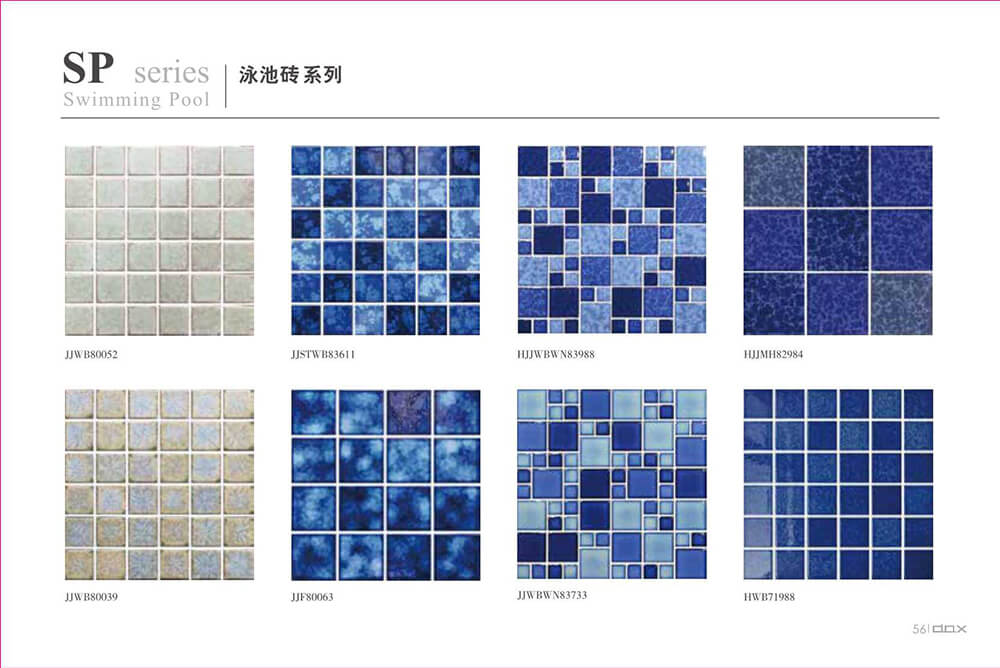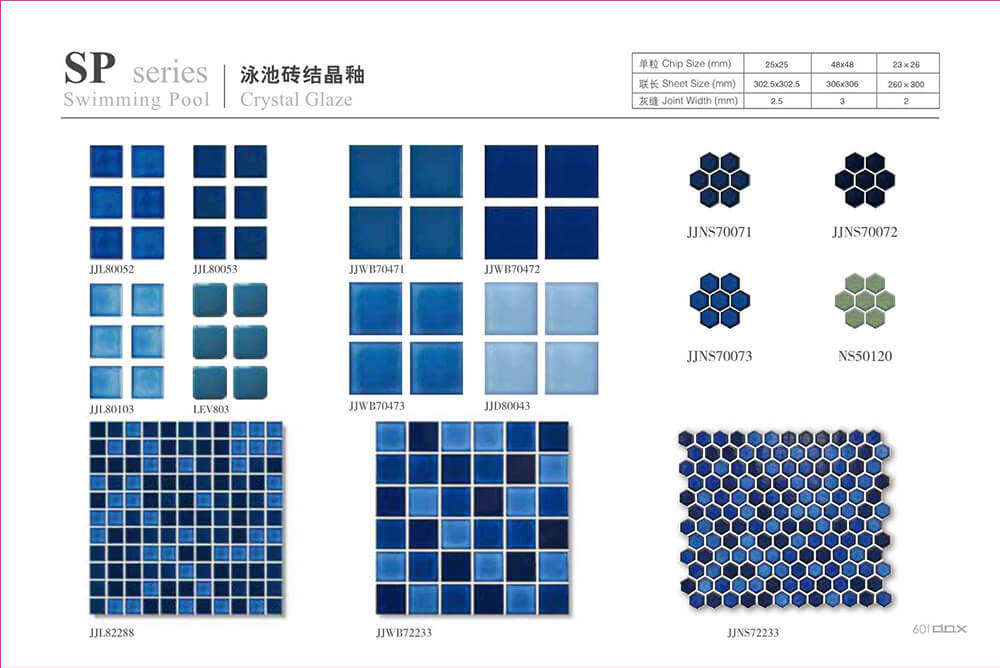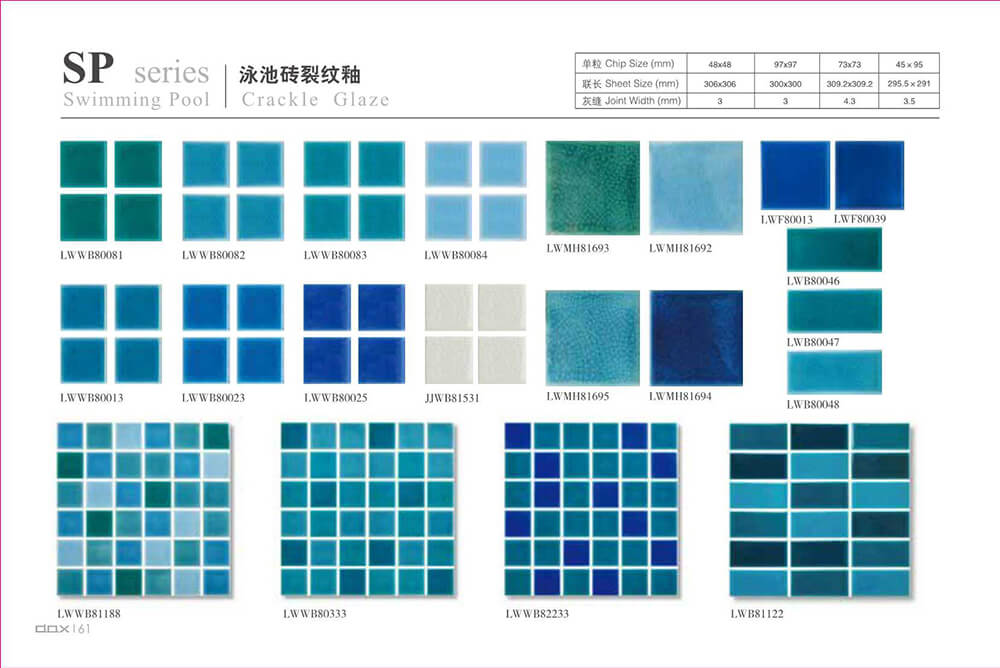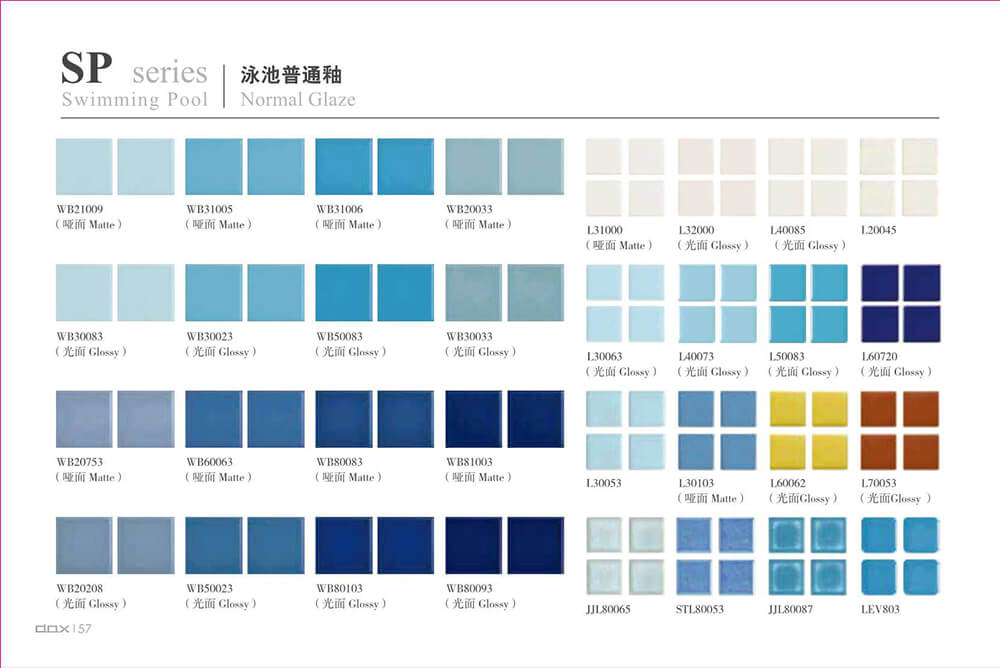 ---
Mosaic is a kind of tiles with a special way of existence. It is generally composed of dozens of small tiles to form a relatively large one. It is widely used in small indoor walls and small outdoor walls or floors with its small size and colorful colors.

---
DESCRIPTION
Swimming pool mosaic is a kind of mosaic.This mosaic main materials include: glazed mosaic, stone mosaic, glass mosaic, ceramic mosaic, shell mosaic, marble mosaic and other main materials.Swimming pool mosaics should be able to fully meet the physical characteristics of water pressure and immersion resistance and artistic requirements such as color and texture. The products are basically leisure pools.
Swimming pool mosaics are generally blue. In general, the swimming pool in the community uses a variety of blue colors to mix and match, and the color is not so monotonous. The glass mosaic has bright colors and the decorative swimming pool is rich in colors, which can meet the different needs of customers.
---
PRODUCT DETAILS

Material

Ceramic

Style/Design

Glaze

Size(mm)

Picture shown

Finish

Glossy

Box Weight(kg)

please contact

customer service

Box Quantity(piece)

please contact

customer service

Color

Picture shown

Installation Type

Grout & Mortar

Print Quality

Inkjet

Placement

Indoor/outdoor

Installation Options

Floor/Wall

Country of Origin

China
---
KEY FEATURES

What are the benefits of swimming pool mosaic tile?
· Good surface finish
· Waterproof
· Good flexural strength and durability.
· Environmental protection and no radioactivity
· Rich decorative effects include:normal glaze,crackle glaze,crystal glaze,snow glaze amd so on.
---
PAYMENT and PRODUTION TIME

Pay Deposit:Pay a 30% deposit per item. Or Pay in Full.

Production Time: Approximately 2 - 4 weeks from date of deposit.
---
DELIVERY and TRANSPORTATION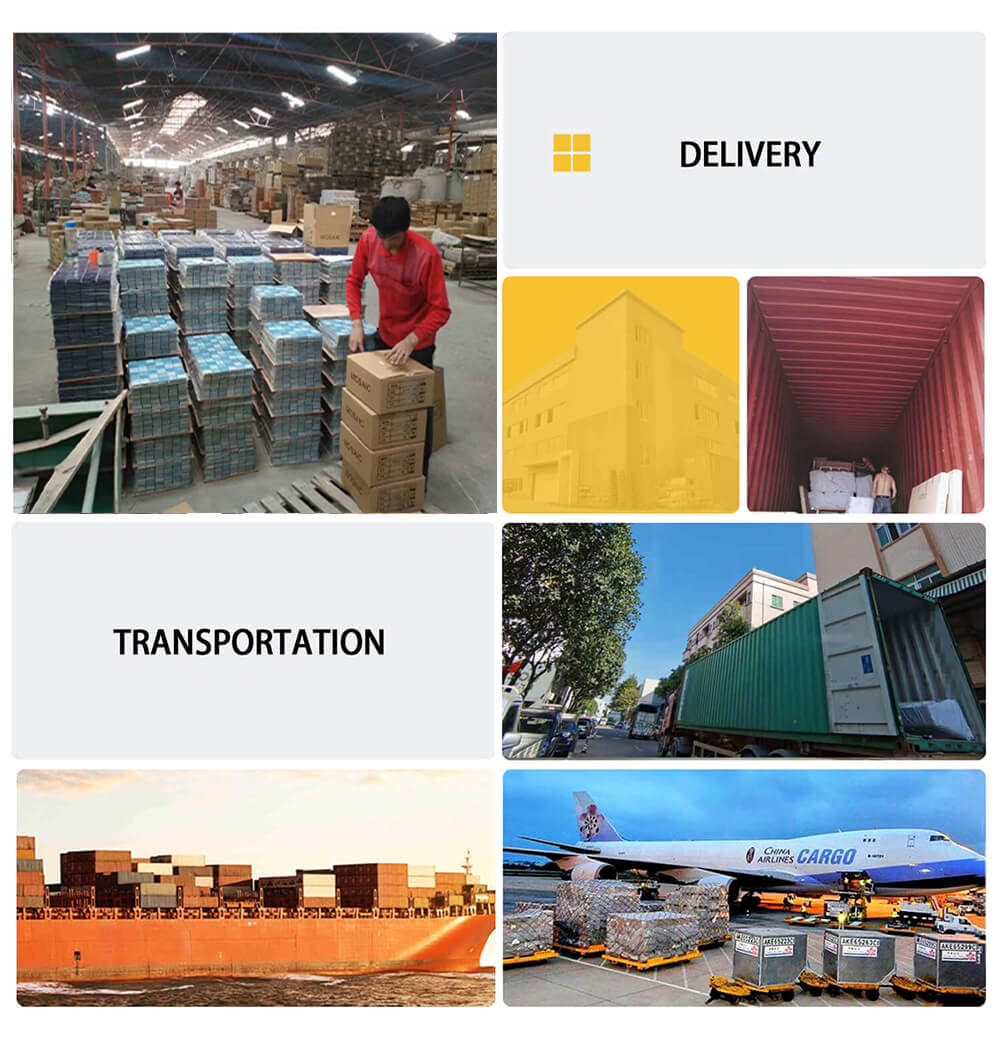 ---
NOTE

About Size : Manual measurement of size data, may have a deviation of 2-3 mm.
About Color Difference : Due to factors such as illumination and angle, the image may cause chromatic aberration, and the actual
color should be based on the actual object.
We provide the best customer service. If you need any help, please Email us and we will get back to you within 24 hours.
---
Request Quotation
YOU MIGHT ALSO LIKE
SIMILAR PRODUCTS